Our summer associate program provides a hands-on experience and snapshot into life and work at McGlinchey.
McGlinchey's Summer Associate program offers both an enriching and enjoyable experience, with a balance of collaborative, challenging projects, firmwide trainings, and social events designed to give a feel for our culture and atmosphere. Summer associates work closely with our attorneys to tackle challenging legal assignments and work on projects of importance to our clients while gaining insight into the practice of law and experiencing the life and culture of our firm.
From legal research projects to drafting memos, summer associates receive stimulating and substantive work assignments, as well as opportunities to attend depositions and court hearings, trials, client meetings, and more.
To help summer associates see the business side of law, we also offer programming designed to help law students succeed as a lawyer, such as how to use social media to market yourself, legal writing, and associate panels.
---
Dedicated Mentor
Summer associates are assigned one partner mentor and one associate mentor who offer feedback, advice, and answers. Formal and informal mentoring easily occurs in our flexible but structured program. Planned lunches and gatherings after work are further opportunities for mentors and summer associates to interact, learn, and develop.
---
Valuable Feedback
Once a summer associate finishes a project, the assigning attorney reviews and evaluates his or her work. The feedback summer associates receive is an important resource for their success and becomes part of their review file upon completion of the program.
---
Social Activities
Because summer is an ideal season for socializing outside of the office, summer associates can expect ample opportunities to enjoy themselves and become better acquainted with the firm. Bowling, hatchet throwing, trivia, happy hours, baseball games, lunches, and cocktail parties are among the many informal events that regularly occur during our summer associate program. Planned social activities help increase the exposure of summer associates across the firm.
---
Diversity Fellowship
Since 2008, McGlinchey Stafford has participated in the 1L LCLD Scholars Program. The program includes a Summer Associate position in one of our offices, a $5,000 scholarship, an opportunity to attend the 1L LCLD Scholars Summit, and valuable mentoring from our attorneys. Additional details can be found here.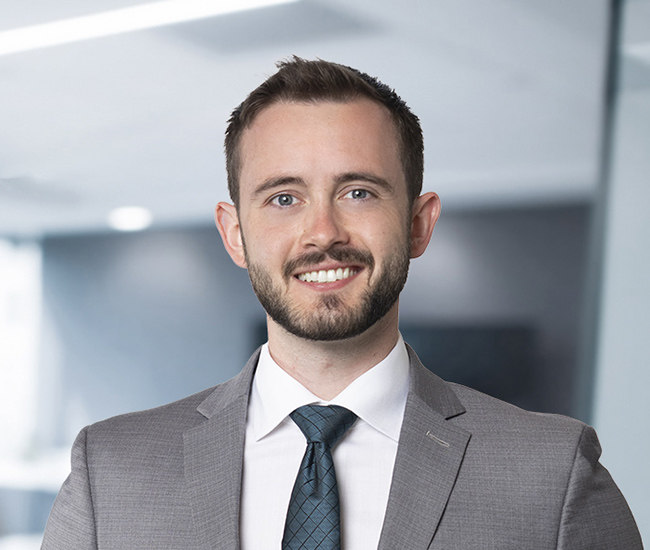 "I knew that if I joined McGlinchey, this firm would be fully invested in my development as an attorney."
Andrew Albritton > Associate, New Orleans
2019 Leadership Council on Legal Diversity (LCLD) 1L Diversity Scholar
Hear from our Summer Associates
"One thing that I quickly realized during McGlinchey's summer associate program, is that there's no "mold" that you have to fit into as a lawyer. A lawyer can really just be anyone. I mean, here at McGlinchey, everyone has diverse personalities and diverse backgrounds, but at the end of the day, it all just fits together, and they all work so well together. And, as a law student, it's so comforting to know that I can be myself while practicing my chosen profession in the future."
Sara Grasch, LSU Paul M. Hebert Law Center
"It was really diverse, just all kinds of people. And they also had a lot of different practice areas. So that interested me as well, and I knew that I would be able to get all kinds of experience."
Erica Powell, Tulane University School of Law
"When I first was applying to be a summer law clerk, I had it in my mind that I wanted to be a litigator. But after having this experience [in McGlinchey's consumer financial services section] this summer, I've been opened up to this whole new idea of what the law is and what it can mean. And I've fallen in love with it. And I've fallen in love with the firm as well."
Taylor Bennington, University of Akron School of Law
In this episode of More with McGlinchey, attorneys Zelma Frederick and Amanda Stout (Baton Rouge) discuss the firm's clerkship program and its goals, along with four of our 2021 Summer Associates, Taylor Bennington, Sara Grasch, Gillian Miculek, and Erica Powell. The clerks discuss their goals for the summer associate experience, what they've enjoyed about working at McGlinchey, and their advice for current and future law students.